Many of my florals originate from my own gardens at my Canton, CT studio.  I'm currently fascinated with both blue and white hydrangea but peonies are a beautiful distraction as well!   If you don't see the flower you're looking for call me – I have much more to choose from in my studio.  We can create a painting together of any gardens or flowers you wish.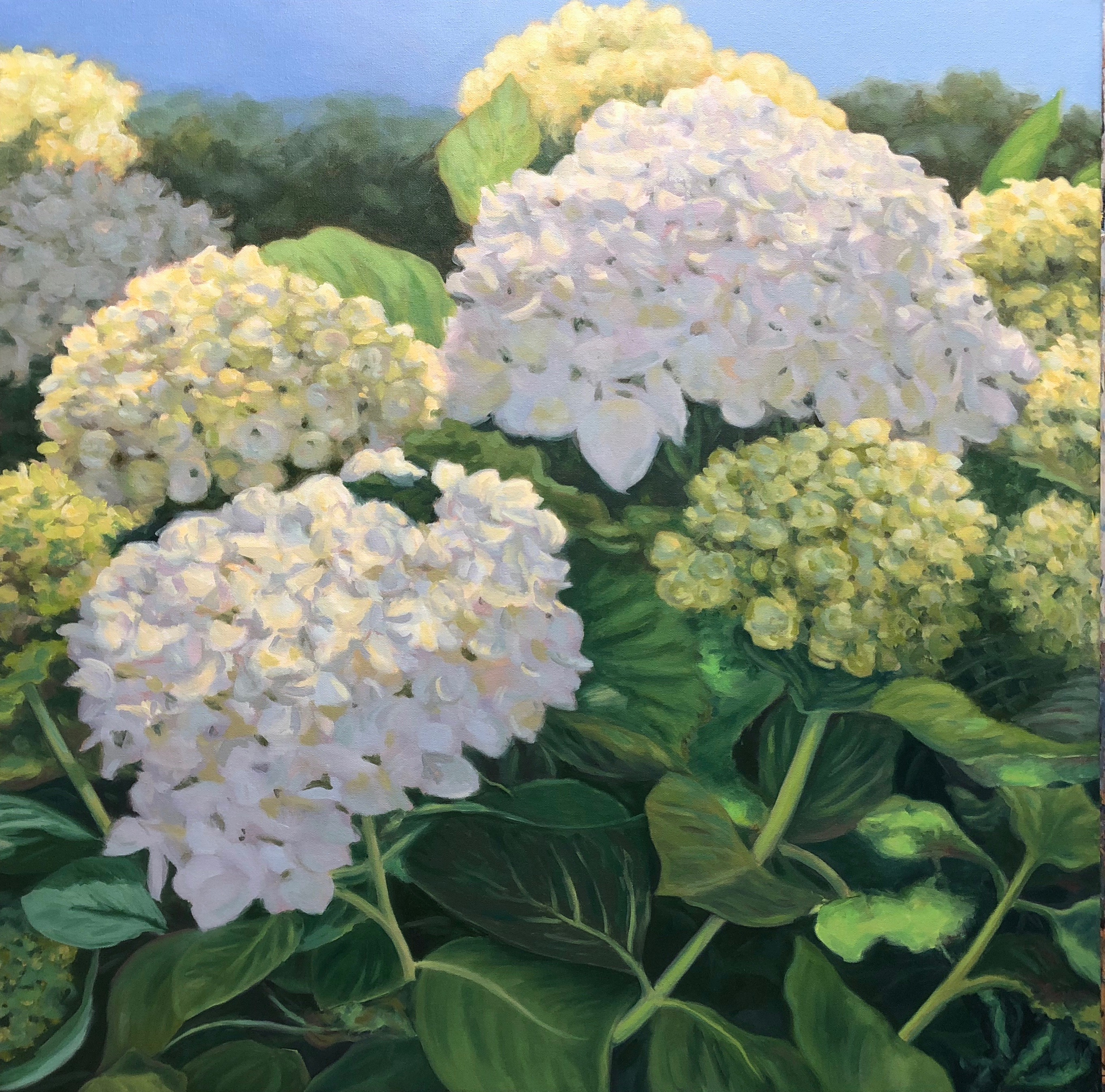 Glow   30×30  Oil
c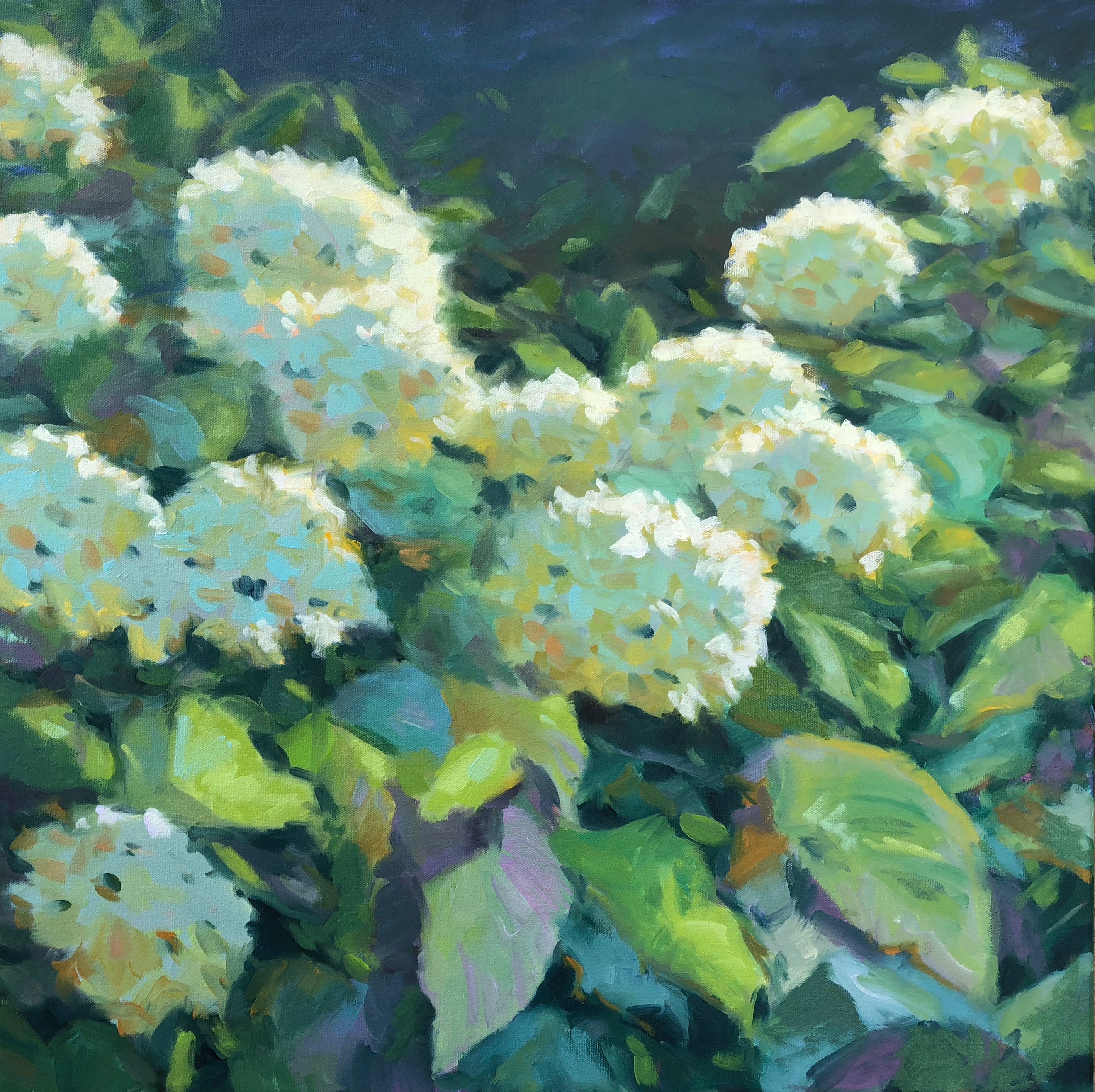 Sunlit Beauty   30×30  Oil
n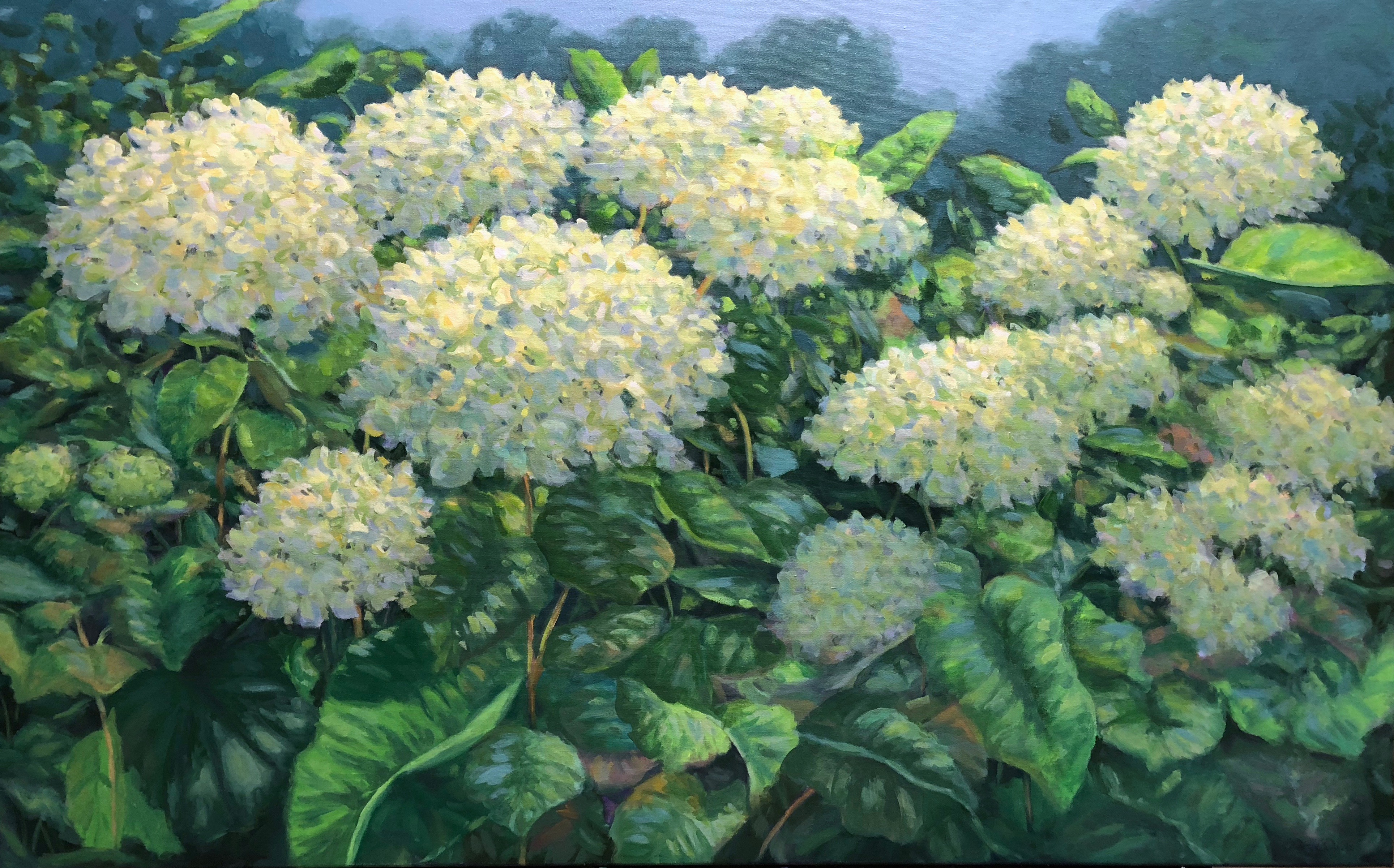 White Light   30×48  Oil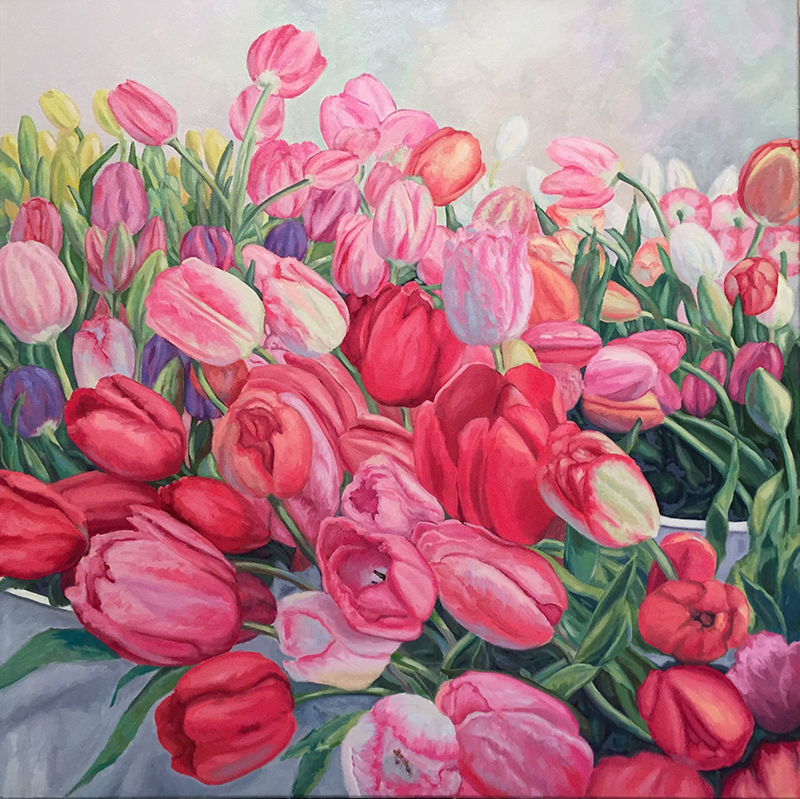 Tulip Frenzy   30×30  Oil
Drama Queens   30x 30   Oil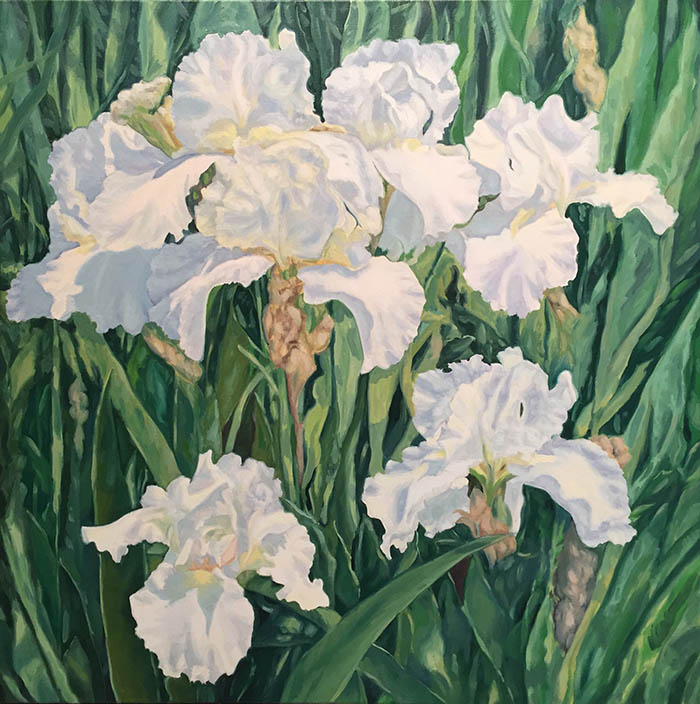 Haute Couture   30 x 30   Oil On Canvas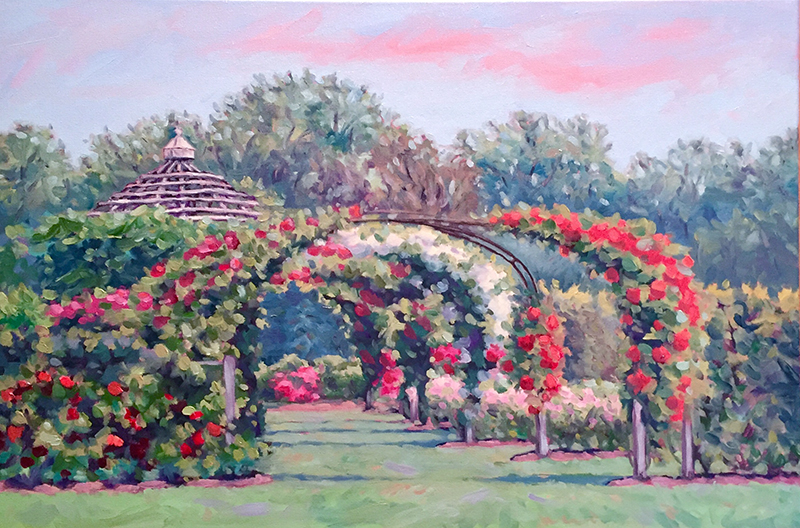 Elizabeth Park   20 x 30   Oil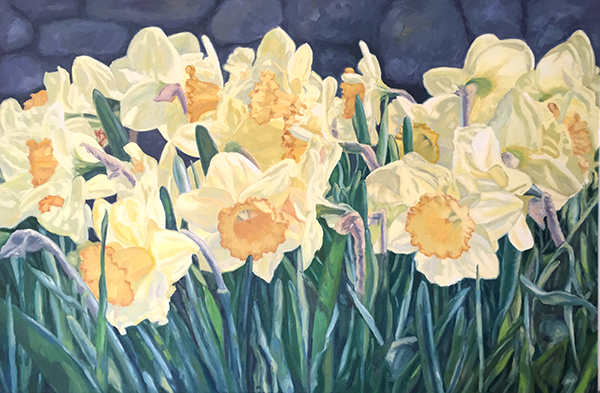 Girls Gone Wild   24 x 36   Oil on Canvas
Available at J Todd Gallery
.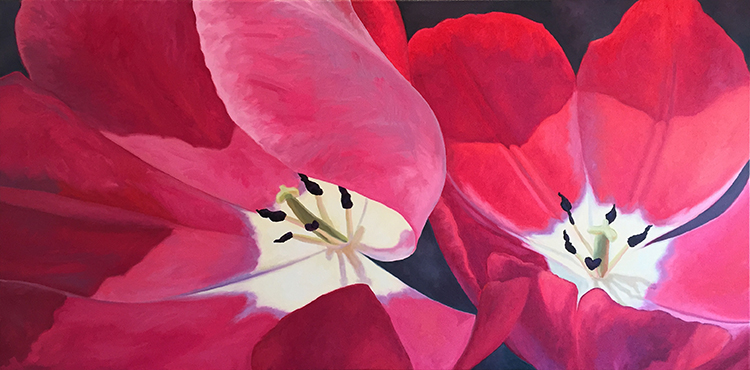 Red Velvet     24 x 48      Oil 
m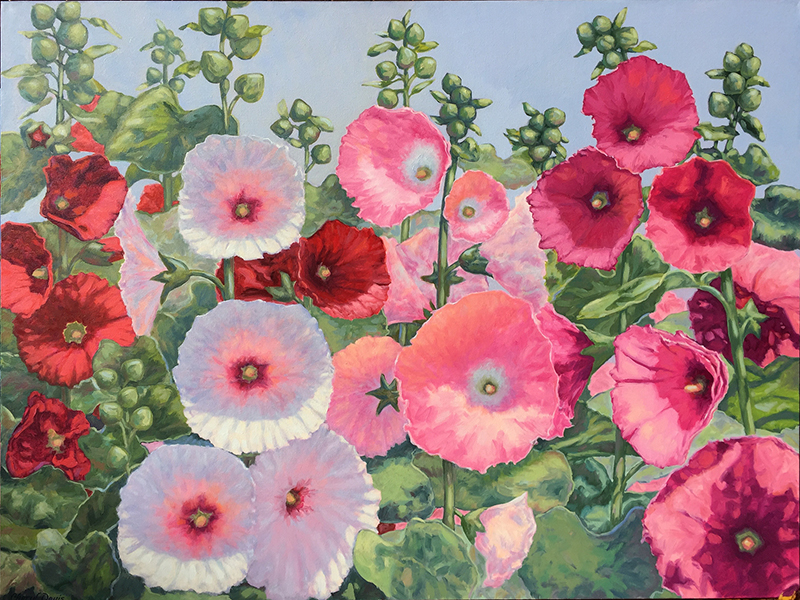 Hollyhocks III  36 x 48  Oil 
m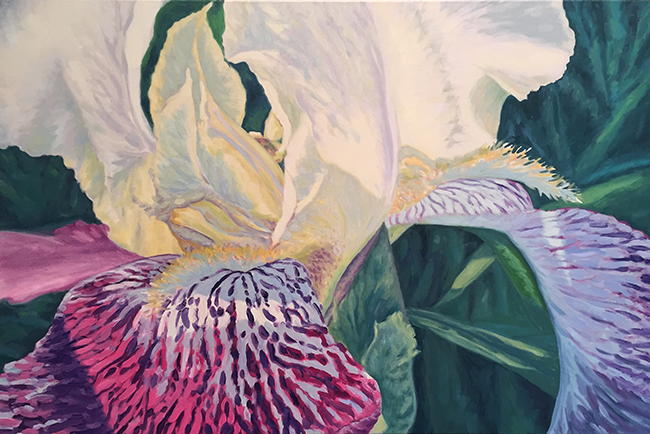 Iris   24 x 36   Oil 
.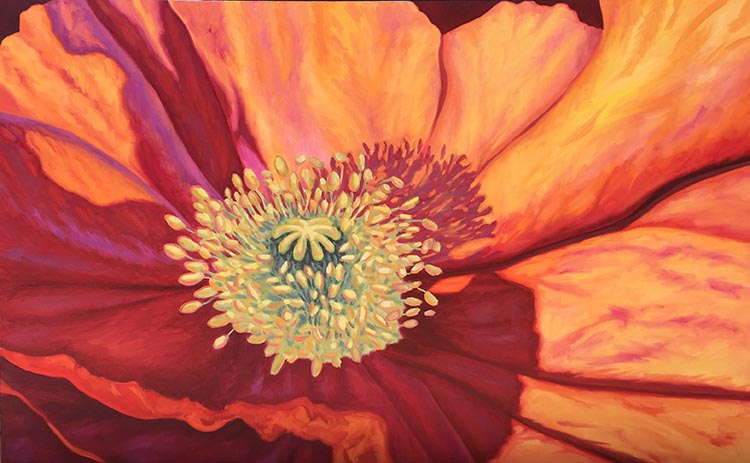 Come Closer   30 x 48  Oil   (sold)
m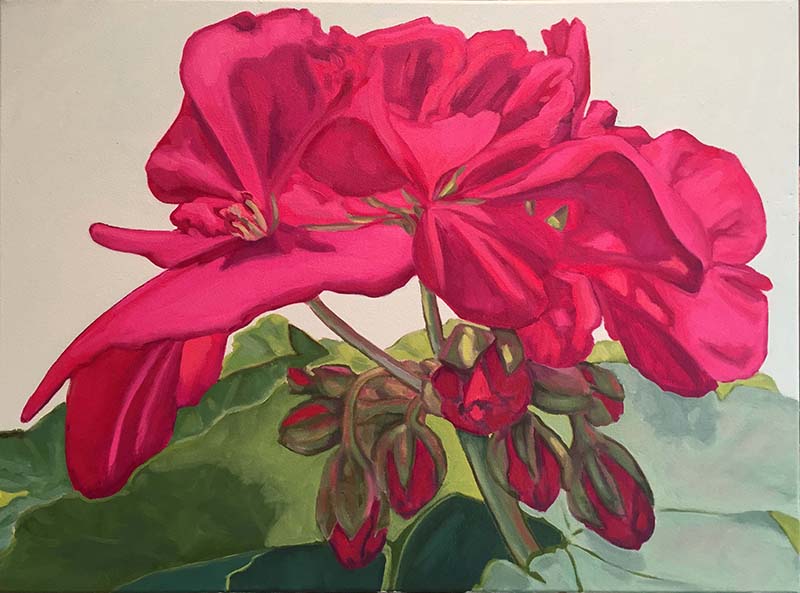 Hot Pink Geranium   18 x 24    Oil 
n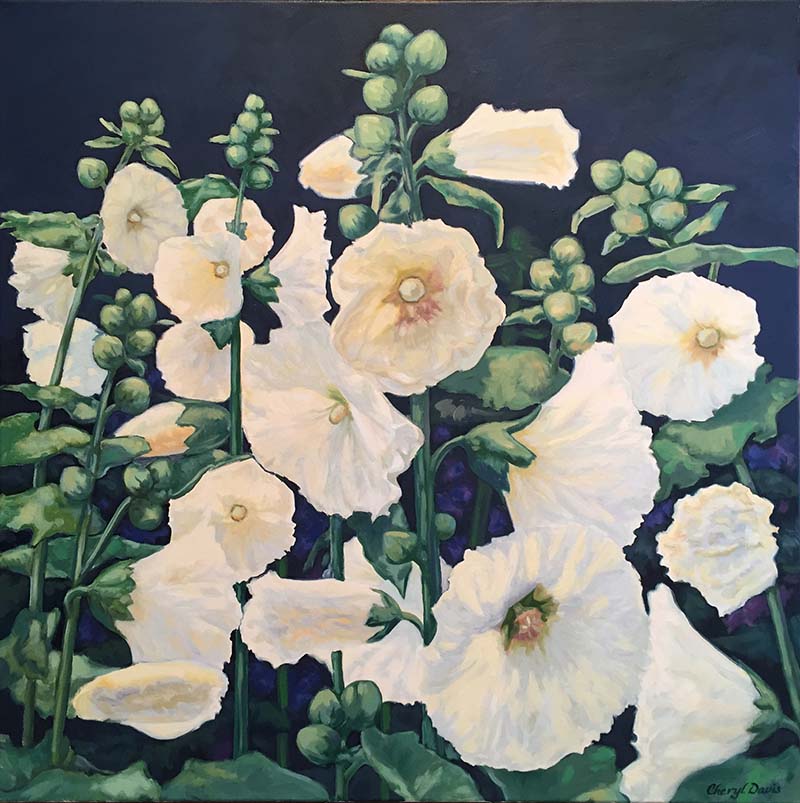 Translucence Series I   30 x 30    Oil 
m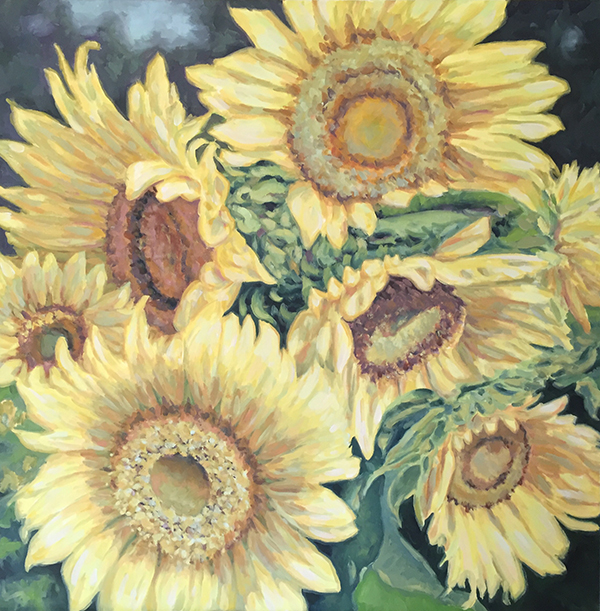 August Blooms   30 x 30    Oil 
m
White Hydrangea  20 x 30  Oil    (sold)
m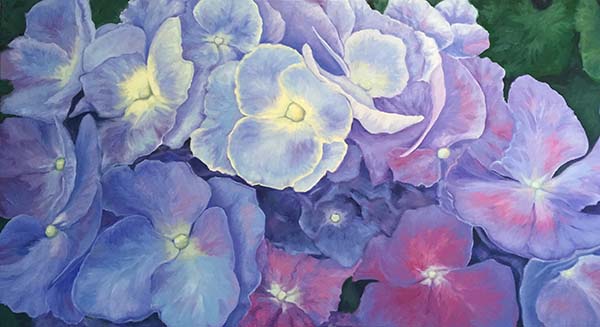 Hydrangea Series   24 x 48  Oil 
m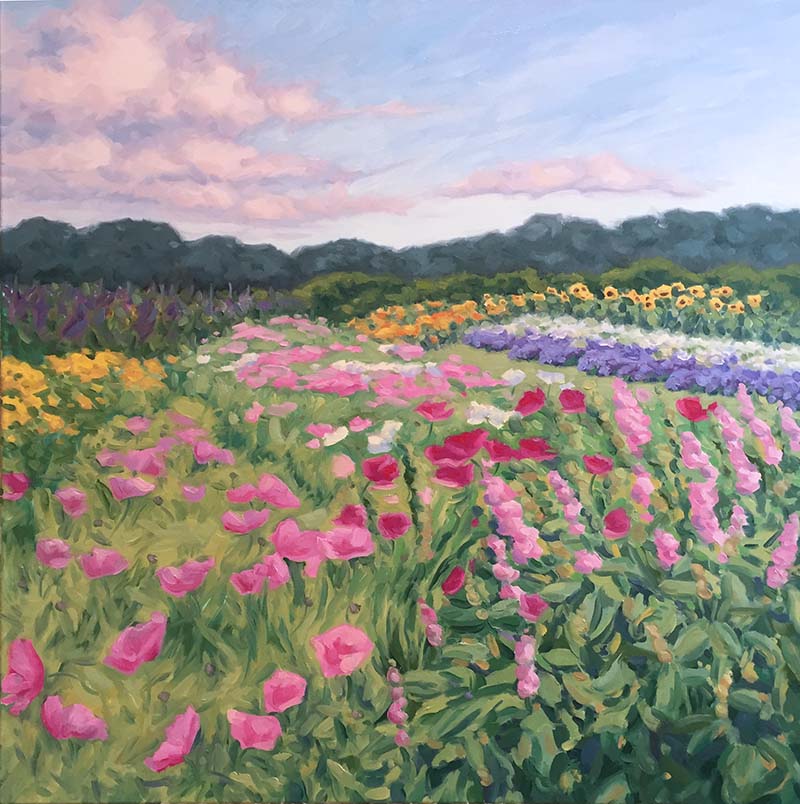 Bartlett Beauty   30 x 30   Oil   (Sold – Smilow Cancer Center)
n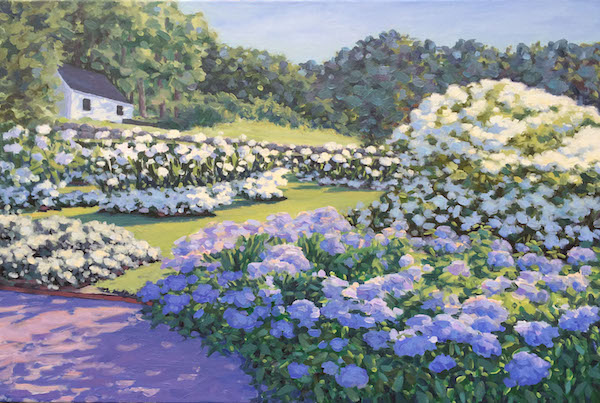 HillStead Purples  24 x 36  Oil  (Sold)
m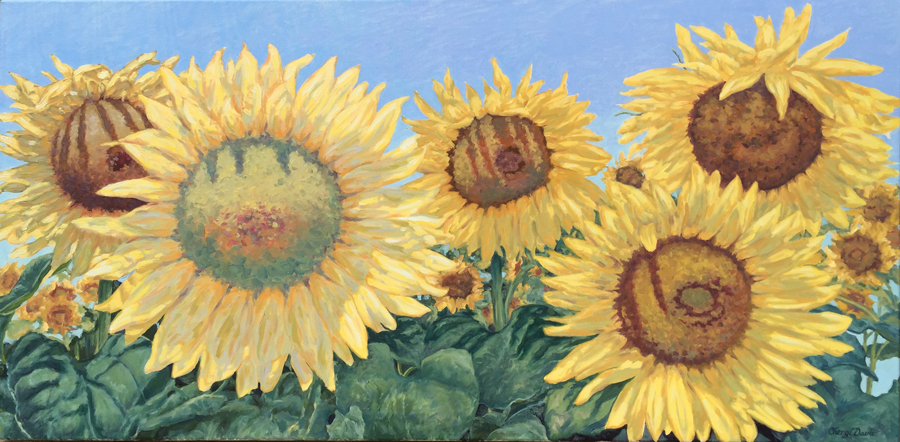 Summer Faces II  24 x 48  Oil 
m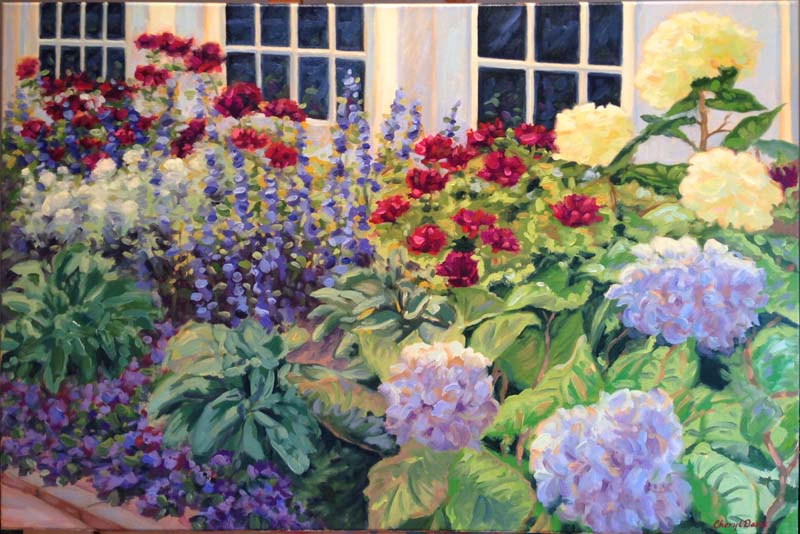 Summer Purples  24 x 36  Oil 
m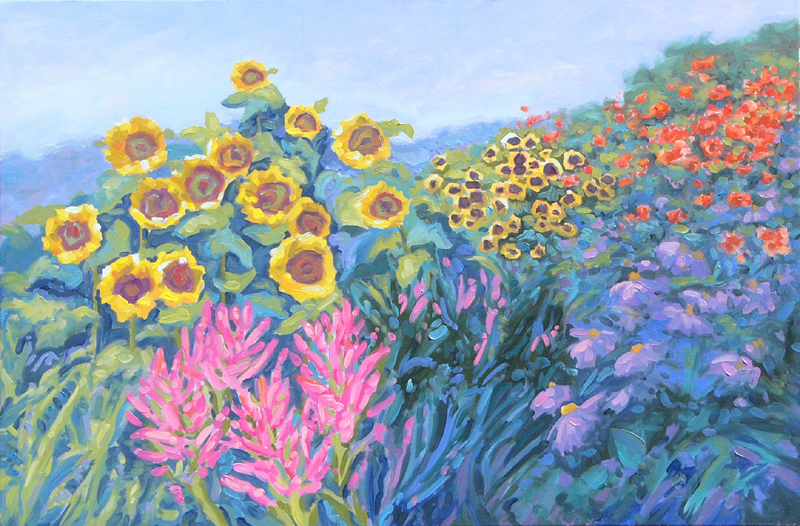 Summer Fantasy  24 x 36  Oil  (Sold – Smilow Cancer Center)